There is nothing more exciting than a New England Patriots' nationally televised humiliation.
Now that I've let that out of me, let's look at this week's takeaways…
All Is Not Well In DC
This is definitely true regarding politics, but lately it applies to the 'Skins as well. Since the injury to RGIII (déjà vu), Washington has looked stagnant in just about all facets of football. Especially defensively.
They gave up 4 TDs to Eli Manning on Thursday night in an ugly home loss to the G-units. Total, they've allowed 27.2 PPG. Not Washington football to say the least. Especially considering how great their defense was back in the Sean Taylor, LaVar Arrington era.
Maybe the team should sign Omar Gonzalez. You know, the guy who busted into the White House and made it all the way through to the far end? Surely he could elude an NFL defense better than the Redskins.
Teddy is Ready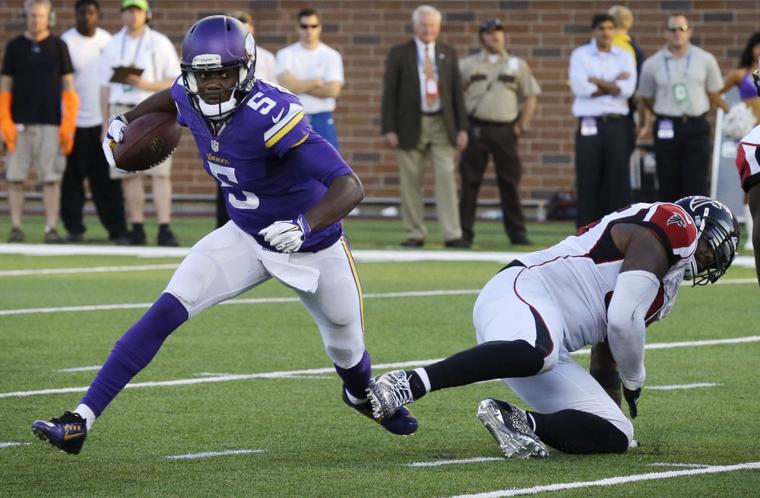 Teddy Bridgewater is getting the chance he had hoped for, due to Matt Cassel's injury, and he's exceeded expectations.
At home against Atlanta, Teddy threw for 317 yards and rushed for a touchdown. His completion percentage is a solid 63% for a QB rating of 92.
As opposed to young QBs who are turnover prone, like Geno Smith, Teddy makes smart decisions on the field and it helped the Vikes beat a good Atlanta team on Sunday. It is nice to see a 21 year old not acting stupid for once.
Any Given Sunday
As was evident in the Steelers/Bucs game, any team can win in this league. That's what makes the sport so enthralling. Despite all the negativity surrounding the NFL of late, people are still tuning in for the raw excitement and uncertainty of each match up.
JJ Watt
Animal doesn't describe JJ Watt accurately. He is an animal in his own zoo. Heck, he owns the zoo!
Against the Bills, Watt made possibly the highlight play of his young career. A leap, a grab, and a touchdown the other way. Impressive to say the least. I'm guessing JJ has a lot more to show off to us this year.
KC State Of Mind
One of the greatest sports cities on earth is living large at the moment. Both the Chiefs and the Royals are playing great (as of this writing, the Royals are still in the playoffs). Let me be the first person EVER to make that statement.
Jokes aside, the Chiefs showed a national audience some thoroughly dominate football on Monday night. This against a team who many thought were on a higher level than the Chiefs.
A 41-14 final score left many scratching their heads. But Kansas City fans have seen this before. This team started 9-0 last season.
So I can tell you one thing for certain…
No matter how quickly the Royals lose in the playoffs, KC fans will be entertained by the team across the parking lot for some time to come.
Tags : 2014, featured, football, JJ Watt, Kansas City Chiefs, New England Patriots, NFL, NFL 2014, sports, Sports Takes, Teddy Bridgewater, Washington Redskins, Week 4