Hey baseball fans, do you remember what things were like a month ago?
The Angels were tearing through everybody, Detroit was motoring their way to another AL Central title, and the Dodgers were cementing the NL West.
Wow…
I guess the old adage is true, "this is why we play the games."
And it especially applies to this postseason.
Partying Like It's 1985
One of the truly remarkable sports stories in recent memory is that of this year's KC Royals. Similarly to their '85 team, most odds makers did not have them going all the way this season. But many people close to the club have always assured us that the talent is there.
It is a funny thing. The Royals have undergone long bouts of anemic offense this season. But so far in October they have been blistering hot. How, you may ask? They've been inspired by Billy Beane.
Yes, the Royals have employed a moneyball-esque approach to hitting and it has gotten them to the World Series. Each batter is seeing nearly 4 pitches per at bat, while during the regular season that figure was a tad closer to 3. To put it in perspective, KC ranked 27th in the league during the regular season, but now would've ranked 4th.
This methodical and patient approach has helped their power numbers too. An area of weakness for the team throughout 2014. But will it continue? 'Tis the question without an answer… at least not yet.
Big When They Need To Be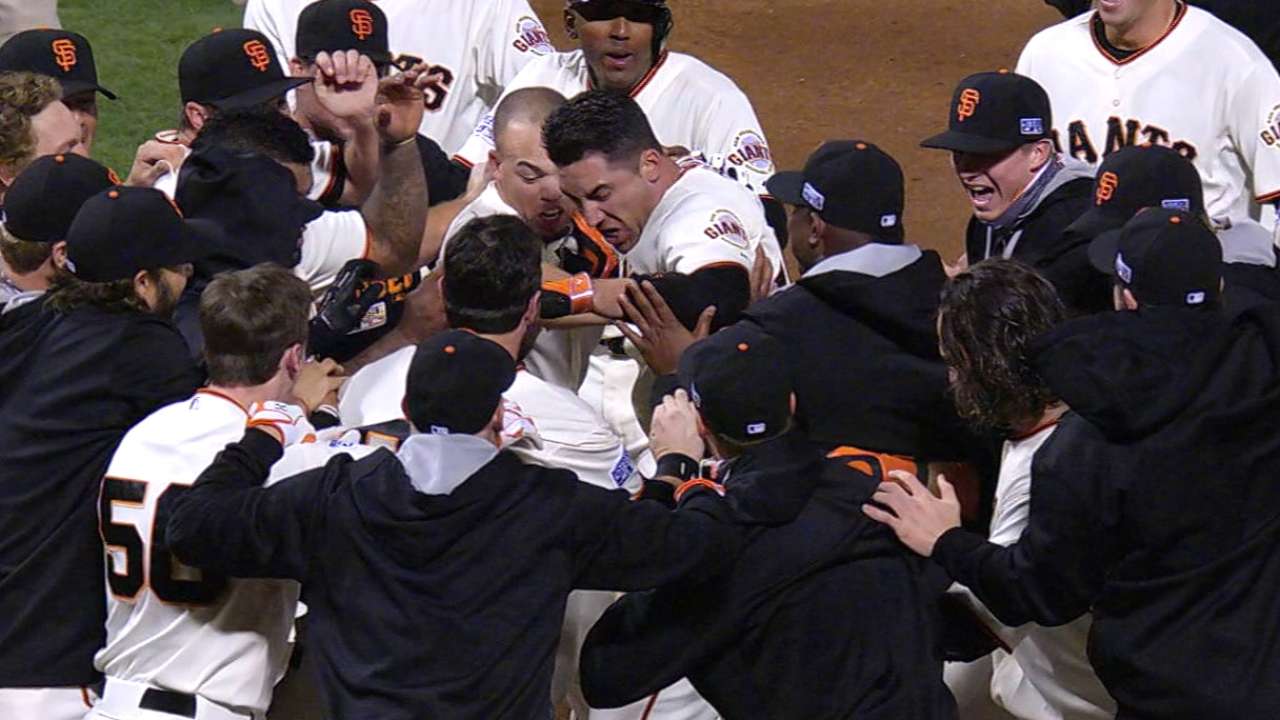 If you are not a Giants fan, they are the most frustrating team in the world.
I would love for my favorite team to suddenly play amazing baseball in the playoffs, especially after a lackluster finish to the regular season. Pitching questions had mounted as Jake Peavy and Tim Hudson have lacked consistency. And without Angel Pagan, how would they score?
Well none of this has been an issue for SF in October. Their pitching has been phenomenal, with three pitchers having an ERA under 2.00 this postseason. And as for their offense? It's no Kansas City, but they score just enough runs to win (including a massive output in the wild card game vs PIT).
Clash of Styles
This World Series is as unique as any in recent memory. Two wild card teams are facing off, which is uncommon on its face. But when you look at the method in which each team made it here, there is a stark contrast of styles. Power versus pitching.
The one glaring similarity is that both teams are young, and homegrown, making this a matchup we could see repeated in the years to come.
Tags : 2014, 2014 world series, Baseball, featured, Giants, MLB, Preview, Royals, sports, Sports Takes, world series